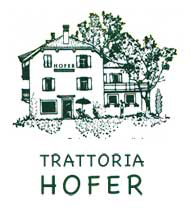 ALBERGO TRATTORIA HOFER
des Larcher Claudio & C. sas
Bergamo-Straße 19
I–39100 Bolzano–Bozen
TEL +39 0471 913 522
FAX +39 0471 508 448
info@hoferbz.com
Steuernr. - MwSt.-Nr.: 01138340219
Handelsregister Bozen: 10274
BANKKONTO:
Spoarkasse Bozen
IBAN: IT68 G060 4511 6080 0000 0351 100


Bar and restaurant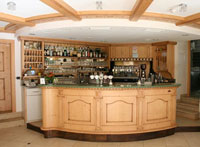 In our Restaurant you can taste specialities of the tyrolean and mediterrian kitchen and also exellent wines.
Our Restaurant halls are equipped with air condition and we have also a seperate room for smokers.
Our opening times are:
from 11:00 am to 3:00 pm and from 6:00 pm to 9:00 pm
Saturday rest day.